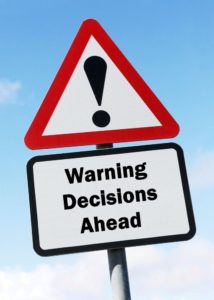 Many couples make the promise to one another that they will never place the other in a nursing home if they become ill. When the time comes in which they may need the special care provided at an assisted living Alzheimer's facility, they may feel they are not following through on their promise. The first thing a caregiver must come to terms with is the difference between a nursing home and a facility that addresses the needs of Alzheimer's patients. There are a number of behavioral changes and medical concerns that many people have in common. The professionals at an Alzheimer's facility understand the specific needs of their patients and they know what to look for when the person's condition changes.
The second factor you should realize is that putting a loved one into a care facility is not just for your benefit. Assisted living allows your loved one to continue doing as many things for themselves as possible while in a safe environment.
As soon as the symptoms begin to surface and your loved one begins to have problems with everyday chores, you should start looking into finding assisted living for Alzheimer's patients. This will give you time to ask questions, take tours, and learn more about your options. Once you have chosen the best facility for your needs, you can let the additional questions that caregivers have to answer be your guide for moving your loved one into assisted care.
1. How should I choose an assisted living dementia facility in California?
A nursing home is a place where people receive basic care that they can no longer provide for themselves. Assisted living for Alzheimer's patients should go much further than that. In addition to basic care such as providing nutritious meals and distributing medications, activities should focus on the special needs of an individual with Alzheimer's.
A person with Alzheimer's disease undergoes changes in the brain that alter the way they feel and behave. Some of them will have difficulty speaking or they may stop speaking altogether. Although there is no way to prevent some of these changes from occurring, some types of treatment can help. The facility you choose for your loved one should offer physical therapy, speech therapy, and activities that focus on memory care. The goal of an assisted living dementia facility in California is to improve the person's quality of life every day that they are there.
Every member of the care-giving team should have training and a history of providing Alzheimer's care. The symptoms that set the disease apart from any other condition are the ones that need the greatest focus by the staff.
Another important feature of the right assisted living facility is security. Some patients will begin to wander, often putting them at risk of getting lost and of being injured. Make sure the facility you choose offers round-the-clock monitoring and are completely secure.
2 Should I let my loved one keep driving?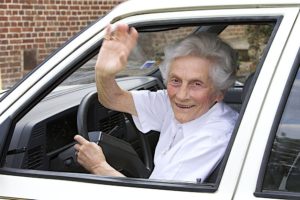 The loss of memory is one of the most distinctive symptoms of Alzheimer's. Most patients will begin to have problems retaining new information and gradually go back to the things and people they have known the longest. Think, then, what that could mean to their ability to drive.
Sometimes people with Alzheimer's will begin to drive erratically, going the wrong way on a one-way road or failing to maintain a safe speed. When this becomes apparent to the caregiver, they may break the news that driving will no longer be permitted. But just imagine what could go wrong in the meantime.
Driving should be brought to a halt as soon as memory problems become noticeable. You simply can't risk the outcome of your loved one forgetting what the colors of a traffic light mean. It is difficult to take away something that means freedom to most drivers but it is too risky for your loved one and for everyone else on the roads. Some experts recommend having the person sign a driving contract during the early stages that will allow you to decide when driving is no longer safe.
Driving isn't the only risky activity for an Alzheimer's patient. Cooking, ironing clothes, or using a hair dryer in the bathroom are just some of the normal activities that can suddenly become dangerous. The rules of keeping electric appliances away from water or of turning down the burner on the stove once the food is cooking may no longer be a part of your loved one's memory.
3. Does it really matter whether I visit or not?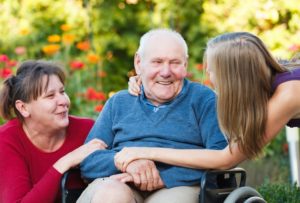 Nothing is more remarkable than the first time a loved one with Alzheimer's looks at you without recognizing who you are. It doesn't matter if it is your parent or a spouse that you have shared decades with as a couple. But it is difficult to know if the person really knows who you are or not. This is especially true if they no longer talk. Many people believe that the person is still aware, at least part of the time, of who is there and what their relationship is to them. It is up to you to decide if the potential pain of visiting is worth the potential comfort you may be giving them.
4. Is it okay to divorce a spouse with Alzheimer's and start my life over?
This is a decision that must be based on your personal ethics and spiritual beliefs. When Pat Robertson stated in 2011 that the husband of an Alzheimer's patient should just go ahead and divorce her so he could start a new life, reactions were fierce. If you feel bound by your vow to love your spouse "in sickness and in health" and "for better or worse" then this probably isn't a solution that you will be happy with.
5. Should I call in Hospice?
Hospice is care for patients who are in the final stages of their battle against Alzheimer's. It is important to understand that requesting Hospice isn't going to shorten the amount of time your loved one has left. It is going to improve the quality of that time.
Hospice is an organization of specially trained caregivers who put the needs of terminal patients and their families first. They can assess the pain and provide medication and other care that will help to make the patient comfortable.
Lakeside Manor includes Hospice care at our assisted living memory care facility in California with no additional charge to the patient. We help take one decision out of your hands by making these services available once the time is right. Our Hospice team includes skilled doctors, nurses, and social workers who will help the patient and the families dealing with their approaching loss.
To learn more about our services or for a tour of our assisted living Alzheimer's facility, contact us today. We understand how difficult it is to make the decisions that will affect your loved one's life and your entire family. We provide the care and the secure environment to help make your decisions a little easier to make.