In the Process of interviewing a San Diego Dementia Care Facility?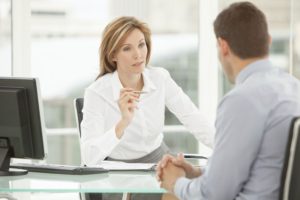 This comprehensive guide will arm you with the right questions to ask your prospective San Diego Dementia Care Facility. Take the time to clearly write down the specific needs of your loved one.  What type of environment do they need to thrive, what specific medical needs they have and what areas would be a good fit for your family.
Conduct a search in your area for available facilities. Ask your friends or neighbors, conduct some searches on Google, Yahoo and Bing and utilize a local directory like Choose Well.  Note all the residences you want to contact and proceed on your outreach mission.
First Contact With The Prospective San Diego Dementia Care Facility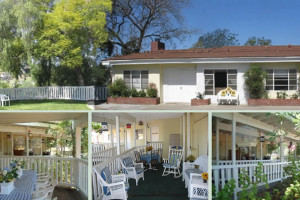 When you are calling the facility for the first time, you may only get general information and the chance to ask for brochures to be sent to you. Below are some great initial questions to ask the facility:
How long has this facility been open? If the facility is newly opened, then you know that their buildings are also new. If they tell you that the center is more than 20-30 years old, ask if they do maintenance and how often. You don't want your loved one to end up in an old place with bad plumbing and cracked walls.
Are you licensed? Make sure they are licensed. Keep in mind that all assisted living facilities are licensed and regulated by each state and not the federal government. If they are not straightforward with answering this question, they are probably not, so cross them off your list.
What kind of services do you offer? Learning about what they offer will help to give you a clearer idea if you'd like to learn more or not. For example, if the say they are an Assisted living facility for Alzheimer's Dementia patients you need to ask for clarification. It's important to understand if they are a general Assisted Living Facility for the elderly that also caters to residents with Alzheimer's Dementia. Or, if they are an Assisted Living facility dedicated exclusively to residents with Alzheimer's Dementia. Obviously the latter is a smarter choice for your family. I can't stress how important it is to understand the difference between general assisted living vs a Memory Aid Facility.  You want a facility that was built around the disease and has the sole purpose of providing the highest level care and compassion to residents with Alzheimer's a Dementia.
After asking your questions, request a package with brochures or an email with pertinent information relating to  price, the rights and rules of the residents and activities for the residents.
Your On Site Visit To The San Diego Dementia Care Facility
When you have narrowed the field and identified which facilities are a potential fit, call to schedule a time for a tour.  Make sure to write down any questions that arose from reading the material they sent you. Make a list of other questions you want to ask during your tour and take it with you. This list might come in handy. The idea here is make the most of the visit. Spend the time to prepare yourself to ensure you ask all of the pertinent questions during your schedule tour.
Here are some great questions to ask to help you out with your due diligence:
What level of care does the facility provide? There are several types of care facilities. Here, you can read about them and find the one that is most suitable for you.
Can I see your license? They told you with confidence on the phone they are indeed licensed, but it never hurts to see for yourself.
What type of training has the staff received? Make sure the facility is staffed with trained nurses and a team specifically trained and experienced in caring for patients with Alzheimer's and Dementia.
What is the monthly rate for housing and care? What services does that rate include? What is the rate for extra services? It's important to know that the community is within your price range. Make sure you can not only afford the standard fees, but also the occasional extras that may arise every month.
Are rooms private or semi-private? How do prices vary for each? Depending on the needs of your loved one, you can choose the level of privacy you will get them, always making sure it's withing your budget.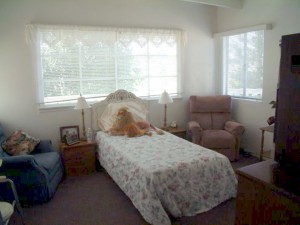 What level of personal assistance can residents expect? You should know if someone will be helping your loved one with daily necessities, like eating, bathing, dressing and taking medication. If not, ask how they can help you provide to your loved one all the help they need.
What is the policy for handling medical emergencies? Is there a stand-by doctor for that? Will they call an ambulance or you in case of emergency? Knowing these details will help you plan for emergencies accordingly.
How is the community secured? It's very important that the facility's security is tight. A resident might wander off and their relatives should be assured they won't be getting lost or leaving the premises and chance getting hurt.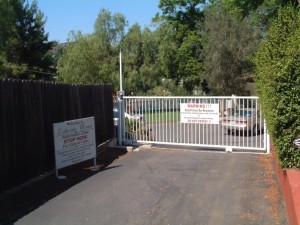 What kind of meals are provided? Make sure all the meals are balanced and nutritious and dietary requests, such as kosher meals, are accommodated.
How often are housekeeping and laundry services provided? Clean space and clothing are important. Make sure your loved one's living space will be constantly clean and their clothes often laundered. If not, you might consider another solution for that.
What programs (exercise, physical therapy, social and other activities) does the facility offer? Socializing is very important. Residents must be active and energized, engaging in fun activities.
What is the ratio of staff to residents during the day/night? Having a substantial amount of staff working is important because they can attend to the needs of every resident without being pressured by time or another task.
How does the facility communicate with families about a resident's well-being? It's very important for you to know how often and the way the facility will communicate with you. Choose a place that will keep you informed about all the aspects of your loved one's life and will communicate with you often, at least a couple times per week.
What is the discharge policy? You need to know the reasons a facility might discharge a resident. Knowing that will help you prepare to care for your loved one in case of a sudden discharge.
Choosing the ideal San Diego Dementia Care Facility is a huge task. Don't be afraid to ask any questions you may have in addition to these to help you find a resident community that you and your loved one are comfortable with.
At Lakeside Manor we understand how difficult it can be to transition to a San Diego Dementia Care Facility, which is why we're here to help you through the process. We're happy to answer any questions and invite you to tour our community. Please contact us to schedule your tour of our lovely facility. We look forward to hearing from you soon.