Nancy and I wish to express our sincere and warm appreciation for the wonderful care you and all of your staff have been giving Roland and Harriette since they arrived in 2012. I also want to comment on how clean and beautiful your assisted living home is and how it's maintained. There are many choices available to families looking at a place for their loved one and I advise anyone to visit your home … it is a model for everyone. Kindest Regards,
Thank you…(all)… for making Lakeside Manor like a home for Grace – with room service !!! What a blessing it was for Grace to spend her last year here. I know the have been some good days and hard days, but we want you (all) to know how sincerely grateful we are for all you (all) have done to make this difficult last year as happy and enjoyable as it was for Grace and for us. We are deeply grateful.


Lakeside Manor was a Godsend for me. My mother spent the last 7 months of her life here. Johanna and her staff are absolute angels on earth. They took impeccable care of my mother in every way, and I know how difficult this type of care is because I tried to take care of her on my own before I placed her. I realized I simply could not do it on my own and she needed 24/7 care. It was so fortunate that Lakeside Manor came up in a Google search, otherwise I never would have known about it. It is wonderfully unique in the sense that it's like a home versus a skilled nursing facility. My mother never wanted to be in a skilled nursing facility, and I feel that because of Lakeside Manor we were able to honor her wishes. The staff has literally been like family to our small tribe. My mother passed late Feb 2019 in the most dignified way, thanks to Johanna. We will never forget the wonderful and loving care my mom received during her brief time at Lakeside.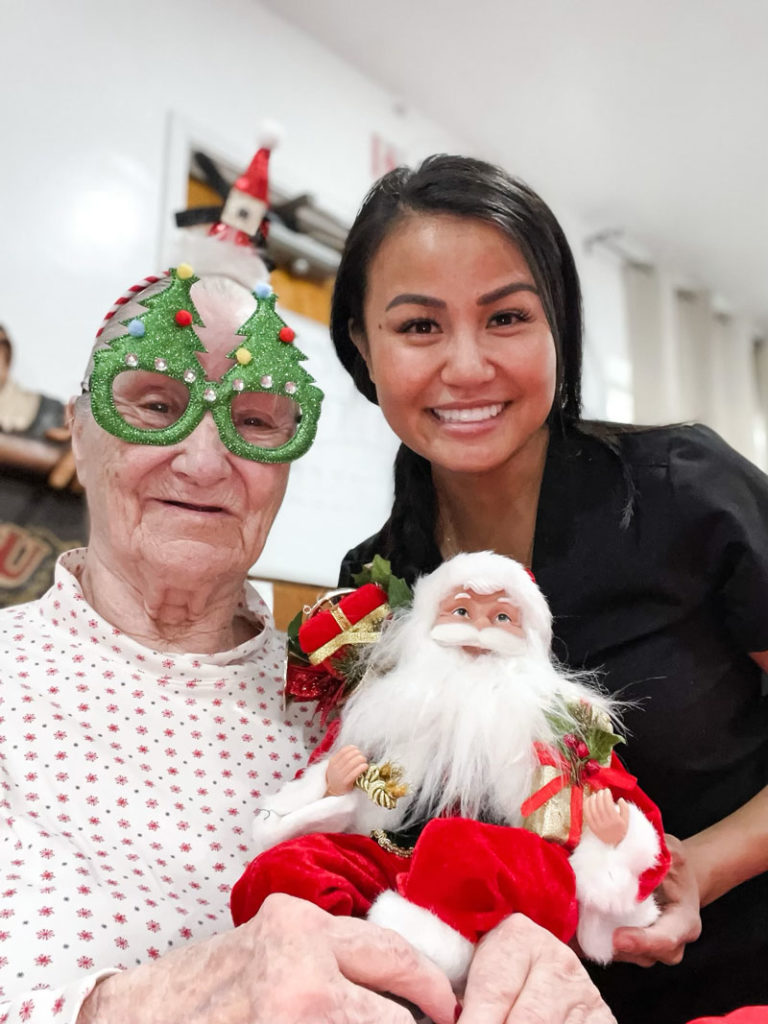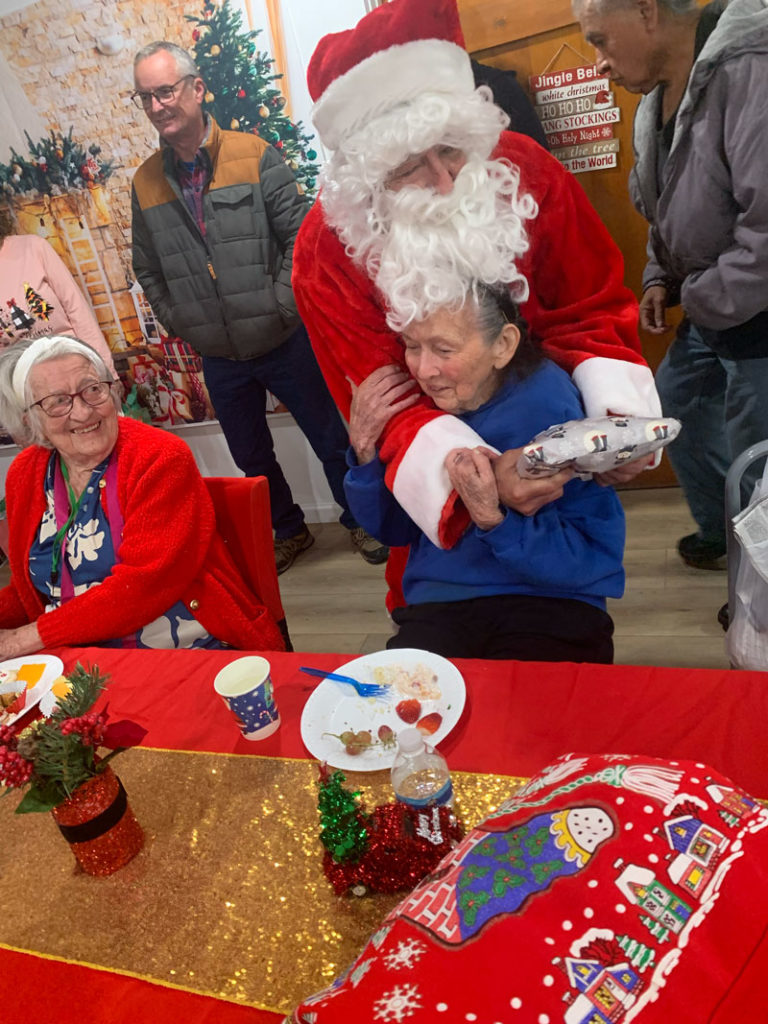 Many thanks to Lakeside Manor, the owners and staff for taking such good care of my Mom, Maxwynne, for the past 6 years. She became part of your family, as we did. Your approach of not only taking care of the resident but making their family part of yours is priceless. She was always treated with the utmost dignity and care. Johanna has always been her angel. Even when it was time to call in hospice care, she kept in close contact with us through every change and event. She cared for Maxwynne and also our family with compassion and understanding. I highly recommend your loving facility, home, to any one who looking for a special home for their loved one.


Dear Dan & Elaine, Johanna and staff … We wish to thank you for the loving care you gave our mother. We always knew she was safe and well-cared for & that helped so much during the progression of her illness. I miss her terribly but know she is once again in our father's arms & experiencing a joy we cannot comprehend on earth. God Bless each and everyone of you. With our respect and love always,


Dear Dan & Lakeside Manor is an excellent facility and have recommended them to my friends and colleagues. Their place is warm, friendly and feels like home. Their residents are treated with dignity, love and patience. I love how every Christmas they decorate their facility as they would their own home, they invite all of the family members to join the residents for a nice holiday dinner, music and entertainment. My husband has been asked to be their Santa each and every year and it is a very rewarding experience. The owners Dan and Elaine are excellent care givers and would do anything for anyone in need, same goes for Joanne. They have a great group of people.


My Mom, (Therese), has been a resident of Lakeside Manor since June 2016. After less than adequate experiences at other more expensive facilities, we were delighted to find the Best at Lakeside Manor. Mom is always neat and clean, and cared for with lots of love, compassion and patience. We are a big family, so we're dropping in at many different hours. We've always been more than happy with what we see there. It's such a relief to know that Johanna and her team are taking such wonderful care of our beautiful Mom. If you're looking for a memory care facility that looks and feels more like a home than a facility, I highly recommend Lakeside Manor! You won't be disappointed!


Dan, my Dad has only been with you for a month but we already see how much better he's doing and how much more at ease he is. I see how your staff works patiently and lovingly with him and others. I really like the way they will walk in front of him (he's blind) holding his hands to help him walk to where he needs to go. I love the way they talk reassuringly to him when he is often confused or concerned about things.I've been impressed with how clean he and the others are and with the music activities you have for them. And, with the delicious food you have at meals. I love the way you have worked on my Dad's medications and I LOVE that you have the mobile doctor coming to check him out.I was present when you had a fire drill and saw, 1) that you have fire drills; and, 2) how you conduct them.I'm really impressed with how your staff has been working with my Dad on continence/incontinence issues and that you have even given us a grace period and not charged for that. And, speaking of that, I've been happily surprised at your monthly rates.


Dan & Elaine, fantastic ladies and Jose … Thank you again for everything you did for my Mom. You really supported her and us through some challenging months, and it was very much appreciated. Towards the end, with your guidance & caring and hospice, we knew what to expect. You are all in my thoughts & prayers, and what you do on a daily basis is very much appreciated. Take care, warmly


Elaine, Dan and staff … Thank you so much for all of your tender care for Barbara, and thank you too, for all of your kindness to Orley and all of us from Grace Church who invaded your quiet setting! Thank you for … the many things you and your staff did … what a caring bunch you are, helping us through Barbara's last days here on earth. Now she's with Jesus and we will work through the grief. Love and prayers,


We treasure you and thank God we found Lakeside Manor… you are a jewel in this sea of crazy life.


Dear Lakeside Manor, I would like to thank you for taking care of my mom Rita during her stay at Lakeside Manor. The staff was very nice and took good care of her.


Thank you for taking such good care of my Mom – Lucy. She seemed comfortable and happy there. It was nice when you put on her lipstick and nail polish when she was going out or having company. We all appreciated your extra efforts and kindness. Thank You!


My wife and daughter and I want to let you know how much a blessing Lakeside Manor was to us and to my Mom her last few days on earth. Johanna and Annie cared for her as if the had known her all their lives. Not only this, but they offered professional and personal comfort to us… we will forever have precious memories of Lakeside Manor because of the care we received.