Do you think your loved one may need memory care? San Diego memory care facilities vary widely in the scope of services they offer their residents. Here are ten facts you need to look at when you consider a southern California memory care facility.
 1. A Collaborative, Advanced Approach to Memory Care
First of all, a memory care center needs to provide services that are up-to-date with all of the latest advances in dementia care. A collaborative approach is a must, since coordinating care for your loved one involves a wide range of people: your loved one, the care team, and the family members involved. 
 2. A Well-Trained, Adequate Number of Staff Members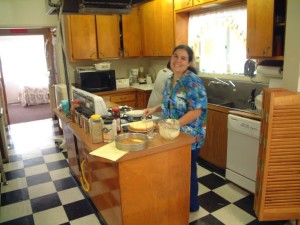 Not counting housekeeping or dietary personnel, a memory care facility should ensure that the ratio of caregivers—aides and nurses—to patients is at least one to five, explains Lisa Esposito, RN, staff health writer for U.S. News. In addition, these caregivers should keep current with all the latest developments in Alzheimer's treatments, dementia treatments, and in geriatric care in general. With that knowledge, caregivers can tell the difference between medication-induced behavior issues and ones that occur due to the natural progression of the disease. Armed with that knowledge, caregivers can provide the correct interventions.
3. Ability-Based Activity Programs
 Because persons in memory care facilities vary in cognitive abilities and interests, the activity programming at the facility should provide a wide range of activities that offer something for each resident, no matter what their level of language ability, reasoning ability, attention span, memory, or physical ability. Matching the right activity with each person is essential to ensure a pleasant experience for all residents. Activity leaders should have adequate training and experience with patients with memory issues.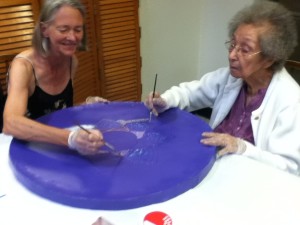 4. Behavior Management That Emphasizes Alternatives to Medication
 Because some residents with dementia exhibit behavior that is destructive or aggressive, trained staff members should try to defuse the disruptive behavior with non-pharmaceutical interventions first—such as activities that redirect the person. Medication should be a last resort.
 5. A Secure, Yet Understanding Environment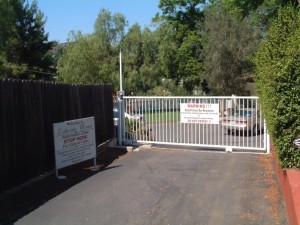 Wandering becomes an issue with some residents with dementia. With that in mind, alarm devices and security units may be necessary. Yet a memory care facility must not become a prison. As Esposito puts it, "good memory care…gives [residents] space to be active." To allow that freedom, many memory care facilities provide special bracelets that can track wander-prone residents, so caregivers can redirect them to activities within the boundaries of the facility. An enclosed outdoor area gives residents the freedom of outdoors without the danger of wandering.
 6. Separate Areas for Different Needs
Ideally, memory care facilities should house those with early dementia symptoms in a different unit than those with advanced symptoms. Residents will have a better chance of forging friendships with each other, and caregivers can tailor their care to the residents' specific needs.
Staff members should be trained to understand the needs of people with dementia, who can lose the ability to communicate in normal ways yet still respond to verbal cues and sensory stimulation.
7. Freedom to Move
 Many people in memory care are younger than the average assisted care facility residents. With early-onset Alzheimer's, a facility may host residents as young as their thirties, says the Alzheimer's Association. These residents need a safe, yet natural space large enough to allow them freedom of movement within their designated area. Some memory care homes provide enclosed outdoor areas, while others create nature indoors—with painted murals, indoor fish ponds, and park-like interiors. For those homes with enclosed outdoor spaces, residents can even tend to gardens, says Esposito.
 8. Activities That Involve Families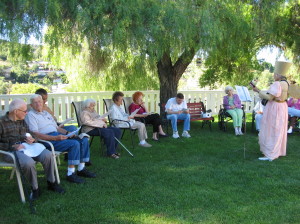 According to the Joint Commission, an oversight body for healthcare institutions, ideal memory care facilities—in San Diego or elsewhere—provide social, recreational, and dining opportunities for their residents that involve the residents' families. When families create bonds across generations, it strengthens ties and helps the resident's family better understand their loved one's situation. Such activities make the resident feel included and loved—a plus whatever their cognitive state.
 9. Activities That Stimulate the Senses
Just like with the rest of us, memory care residents feel emotion when activities trigger a remote memory. When a facility offers activities that engage residents' heartstrings, their brains follow suit. Music, says Esposito, is an important one. Many homes offer concerts and other activities that showcase the music popular with the residents' generation. That, of course, will vary—but a wide range of musical styles will certainly find something that touches a resident's heart.
The smells and tastes of a resident's childhood can trigger long-buried memories, so an effective memory care facility will try to incorporate meals and snacks that replicate childhood favorites. Arts and crafts—pottery making, painting, sewing, and beading—give residents both a sense of purpose and tactile stimulation, both important to retaining as much cognitive capacity and memory as is possible, given the resident's condition.
Because sleep patterns often alter with the onset of dementia, a facility should do its best to reprogram the sleep cycle to coordinate with normal day and night rhythms. If it cannot, staff should do their best to provide activities to those who are active at night without disturbing the other residents.
 10. Respect and Dignity
Above all, the staff members at a California memory care facility should treat residents as adults capable of making choices. They should never treat them as children or patronize them. Look for a facility whose staff helps residents move in a gentle manner. Pushing or shoving should never occur, no matter what the residents' behavior.
Patience should be a given with staff members. If you get the impression they don't care about you—they certainly won't care about your loved one. In fact, caregivers should learn to communicate with people who have lost their language skills with alternative means of communication. Making eye contact, using symbols or pictures of activities instead of words, will give residents the dignity of choice—even when they have lost their voice.
One of the best things you can do for your loved one is to speak to a prospective memory care facility's current residents. Their families, too, will be a fruitful source of information about the facility's services and level of care. A facility that goes out of its way to see that they meet each of their residents' needs should go at the top of your list.
To learn more about our memory care facility in the San Diego area, contact Lakeside Manor for a consultation soon.