Researching San Diego advanced Alzheimer's assisted living facilities is an important step in your loved one's care. It can be time consuming, frustrating and headache-inducing, but when achieved, it can provide your loved one, and you, with some peace of mind.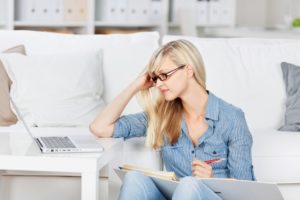 Over 5 million Americans have Alzheimer's dementia, and as the baby boomer generation advances in age, it's estimated that this number will likely triple within 30 years – to over 15 million. Assisted living facilities are becoming big business.
On the upside, there are more to choose from than ever. Many are staffed by skilled professionals who are devoted to providing the best in Alzheimer's dementia care. On the downside, while great facilities are easier to find than ever, so are ones that would best be avoided.
It's been well documented that Alzheimer's dementia patients benefit from social interaction, cognitive stimulation and an environment that provides distractions from the physical pain, isolation and depression that accompanies this degenerative illness. A great facility isn't a magic pill. With Alzheimer's dementia there's no such thing. But the overall physical and mental wellbeing of an Alzheimer's dementia patient can be maintained better and for longer in a facility that's well-appointed and staffed with people who are passionate about Alzheimer's dementia care. We hope to provide some guidance in helping you find one. Before we get to the 'who and what to ask', let's discuss some preliminaries.
First, do homework
Start with people you trust who've had experiences with Alzheimer's dementia care facilities. Talk to a doctor. Talk to friends and family. Ask around in your local community.
Go to the internet. Look up the recommended facilities. If you have no recommendations, start from scratch. Research on reputable sites, including ones like Area Agency on Aging, Eldercare.gov, Senior Advisor and Alz.org. Check out local sites, too, including your Long Term Care Ombudsman, state health department and chamber of commerce or business licensing agency. The internet will provide loads of information. Don't just read facility-provided information. Read it all – the good, the bad and the ugly. Read reader comments, ratings and reviews. Ask questions.
You can narrow down the field a lot before you even pick up a phone.
Second, pick up a phone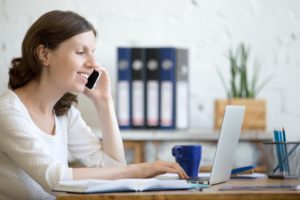 Before scheduling a visit, request a packet of materials. When you receive your packet(s) take the time to read them thoroughly. They should include marketing brochures along with detailed information such as floor plans, menus, activity schedules and descriptions, lists of available services, room and facility photos, patient assessment procedures, pricing schedules and copies of the facility's contract. Studying a facility's marketing packet before visiting will give you the opportunity to prepare (and write down) the most informed questions.
Visit the facilities that sound promising
This is your chance to do all-important spy-work. Plan several visits. A first round tour can be done alone or with another family member. This is your opportunity for a quick once-over and will help you to decide which facilities you'd like to visit again.
At least one visit should include the loved one who will potentially be living there. They should be given an opportunity to sit in on an activity and to have a meal. While not every meal is going to be perfection, it's important to get a taste for the overall quality and quantity of food, and the service provided. Let your loved one ask questions. They should be as involved as possible in the decision process. It's also a great way to observe how the staff interacts with them.
You should also make at least one unannounced visit to the facilities you're zeroing in on. If you're gearing up to a facility choice, find out if your loved one can do a trial week in residence, or at least a consecutive week of day care. Get whatever feedback you can from your loved one. The best feedback, if they can't verbalize it, will be their behavior and appearance. Do they look lethargic, bored and depressed, or relaxed and 'good tired' as if they've been busy and social? Does the staff seem to like them? Before committing, visit the facility in the evening. It can look very different than during the day. Some differences are fine, but there should be adequate staffing at night. Listen and look for any signs of residents being underserved or uncomfortable.
Who (and what) to ask
Write down questions in advance. Take notes. If questions arise between visits, make follow up phone calls and see how they're handled.
Ask your senses
While it's true that beauty is only skin deep, this will potentially be your loved one's home. Investigating an assisted living facility is like opening a present. It should start out lovely and get better the more you unpack it. Is the facility clean? Does it look and smell good? Is it organized, neat and homey? What do the activity rooms and common spaces look like? Is there outdoor space? Is it safe and accessible? Does the facility appear easy to navigate? Are residents' doors and rooms personalized and distinguishable from each other?
Ask the staff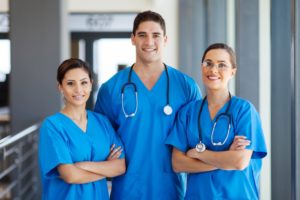 Observe staff members. Watch how they interact with patients. Do they seem genuine and engaged? Or do they seem patronizing, grouchy or unapproachable? Pull a few aside (privately, and not at the same time). Don't be shy about asking questions. Be a polite, personable detective. Find out:
How long they've worked at the facility.
Are they happy working there?
What their favorite activities or part of the day are.
What suggestions they'd offer to improve an activity or aspect of the facility.
What special training, skills or interests do they bring to their work?
Don't just listen to answers. Watch body language. Are they taken aback by questions? Do they seem as though they're not saying something important? Are they enthusiastic and comfortable? Do you feel comfortable with them?
Ask patients and families
Look for opportunities to meet residents. Be respectful and don't interrogate them. Say hello. Evaluate their appearance. Do they seem out of it, lethargic and depressed? Or do they look well and relaxed? Are staff members paying attention to them? If you can speak privately with residents' visitors, this is a wonderful opportunity to ask about their (and their loved one's) experience with a facility.
Ask management
Sitting down with a manager or director is where your list of questions must be addressed, clearly and formally. You'll want to ask about:
Staff
What are the staff hiring requirements? Education/training requirements? Background checks?
What ongoing training and professional development is provided for and/or required of staff?
What is the staff turnover rate? What is the staff-to-resident ratio for staff that interacts with residents?
How much is service/janitorial staff on hand?
How often are staff members reviewed and evaluated? How are they evaluated?
How much staff is on during the day? At night?
How many professionals (nurses, therapists, psychologists, social workers) are on staff? What are their schedules?
Medical and Meds
Is there a 24/7 nurse on staff? Any additional medical personnel? Are there visiting doctors that patients can see in residence?
Is there a doctor on call for emergencies? How far is the nearest 24-hour emergency room or clinic?
How is medication dispensed and monitored?
For patients who require off-premises treatments like dialysis or chemo, is transportation provided?
What percentage of residents have been put on sedation meds or anti-depressants since arriving at the facility and why?
Is the facility handicapped accessible? Including bathing facilities?
Can this facility accommodate your loved one's specific non-dementia medical needs or disabilities on a daily basis?
Meals and Snacks
Ask to see the month's menu.
How are meal times scheduled and organized? What if a meal is missed and a resident is hungry?
Is a resident charged for meals they don't attend?
Can the kitchen accommodate dietary requirements like: veggie/vegan, organic, kosher, diabetic, non-allergic, Lactaid or gluten free?
Are there options for residents who don't like a particular meal?
Are treats available between meals? Beverages/fruits/snacks? Can residents help themselves or is there a service bar or café?
Can able-bodied residents prepare and store snacks and meals in their rooms? If so, what safety measures are in place?
What's nearby in terms of food delivery?
Therapies and Activities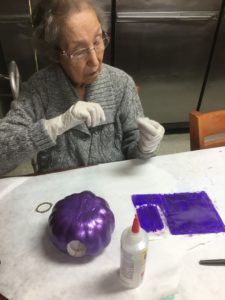 A good dementia care facility will offer an ongoing roster of therapies and activities. It can be difficult for any individual facility to provide it all, but a solid assortment of options should be available, including structured and unstructured. Activities should promote opportunities for interaction and cognitive engagement as well as physical activity. Start by asking yourself – what does my loved one like to do? What interests, skills and passions have they had throughout their lives?
Many care facilities are implementing formal programs, run by professionals, in various therapies: art, music, dance, gardening and pet therapy are some of them. Other interesting programs include things like photography, woodworking, needlepoint, sculpting, scrapbooking and so on. Find out what non-structured activities and social outlets are available:
Is there a central place for tea or coffee? Is there a library with a leveled range of books? Are there puzzle or pool tables around, or ongoing drop-in craft projects or card games? Is there a safe, accessible porch, yard or garden? Are there walking paths? Are there chair yoga or other fitness classes? Are there religious services or transportation to and from? Are there field trips? Are holidays celebrated? Are there movie nights, lectures or performances? Do volunteers come in from the community?
Find out how many (and what type of) activities are available daily, weekly and monthly. It should be a busy schedule. Ask if you may sit in on some classes or activities. Activities can't just 'be there'. They should be well thought out and implemented. Look at the rooms in which activities take place. Are they cheery and inclusive? Do residents and staff look interested?
Personal Services
Ask which, if any, are included and which cost extra. Ask if any aren't available at all:
Assistance for daily hygiene and dressing tasks.
Housekeeping, laundry.
Salon and/or spa.
Internet access; phone; cable.
Room meal delivery.
Private talk therapy.
Private physical and/or occupational therapy.
Patient Evaluations – Ask:
How are incoming residents evaluated? How often (and how) are they re-evaluated? Are individual care plans organized and provided for them?
If applicable, how are roommates selected and how often are roommate situations re-evaluated? What is the process for changing rooms if the situation isn't working out?
How does the facility accommodate for a patient's changing needs? Can they transition in place throughout the stages of dementia? If not, how are discharges and moves handled? Do they have recommendations for 'next level' care facilities?
How easy is it for families and loved ones to communicate and receive communication from key staff members and those involved with care?
General Safety/Security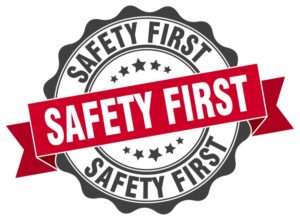 How are inter-patient or patient-staff aggression issues handled?
How are dementia (and non-dementia) behavioral issues handled?
What safety measures are in place in terms of wandering?
How much security is on staff (day and night)?
Ask about licensing
Not all states require assisted living care facilities to be licensed. Where they're not, find out about individual staff licensing, training and qualifications. There may be no 'standards' in your locale, so make sure the facility is up to your standards. A good facility will also have standards of their own, regardless of state or local requirements. Don't be shy about asking for paperwork. Do be wary if they're hemming and hawing about showing it to you.
In addition to the facility itself, there are government and consumer bureaus that keep records on things like lawsuits, complaints and safety, abuse and negligence issues. There are also records of years in business at current and former locations. Do this research patiently but doggedly.
Ask about the contract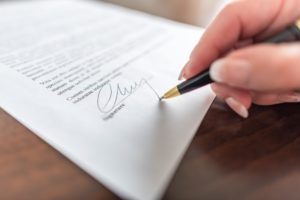 This is more than just an agreement to pay rent. It's an itemized description of all things a residence is providing in exchange for rent. It should be clear and all-inclusive, outlining the facility's responsibilities and yours. It may be an intimidating amount of detail, but study it thoroughly. This is your (and your loved one's) legal protection.
Don't sign a contract until you're certain you've found the facility of your choice. Don't sign it while you're visiting a facility, no matter how great it seems. Don't ever sign away your right to sue if necessary (some contracts include this type of waiver).
Before you do sign, take the contract home. Read it. Have a loved one read it. Have an attorney read and discuss it with you. Attorneys cost money, but being stuck in a sub-standard facility without legal recourse costs more money – and your loved one's well-being. There are attorneys who specialize in elder care contracts.
Is this a for-profit or not-for-profit facility?
Don't automatically distrust a for-profit, but do be aware that they're in business to make investors' money. If they're making money by providing excellence and you're satisfied with their facility and program, that's fine. But get it in writing. You don't want to be surprised by changes in service or steep cost increases to benefit investors over your loved one.
Finding the best Alzheimer's dementia assisted living facility in San Diego (or anywhere) is easier said than done. Consider beginning the research process while dementia is in its earliest stages as there may be waiting lists for the facilities you like.
Looking for a San Diego Advanced Alzheimer's Assisted Living Facility?
There are many great assisted living facilities in San Diego for advanced Alzheimer's dementia care. At Lakeside Manor, we take pride in the fact that we are one of them. We'll be happy to speak with you and answer any questions you have about what we do. Please feel free to contact us anytime.
For additional resources and financing ideas, we've provided some great links in this article. In addition, we'd appreciate any thoughts you'd like to add in the comment section below. Our mission is to help those who read this find success.