Choosing a dementia residential care home is not something a person usually does for themselves. The fact that they are often looking for a place for a loved one to live out the rest of their lives makes it even more challenging. Even when you know your loved one's condition means they are no longer safe, making the decision to move them is often one that causes a great deal of guilt.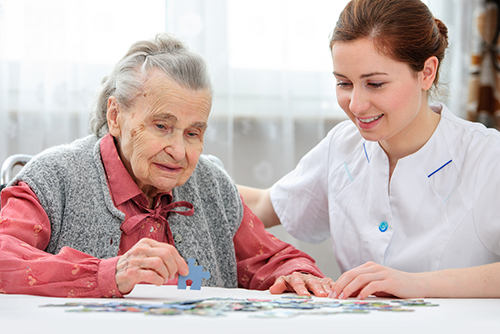 If you struggle with the decision of when to put your loved one into a dementia residential care home, you aren't alone. More adults find themselves facing the fact that in-home care is more demanding on them than they ever imagined. Most adults have other responsibilities that prevent them from giving the round-the-clock care that dementia patients eventually need. Instead of taking on a burden that isn't good for you or your loved one, focus on choosing the right home for their dementia care.
Dementia Residential Care Home
Do They Offer Specialized Dementia Care?
People with dementia require very specific types of care. They need to have activities available that will stimulate their brains and extend their memories for as long as possible. A facility that specializes in dementia care does more than provide shelter and a safe environment. They also provide activities and therapy to help their residents enjoy a better quality of life.
Music therapy increases the release of chemicals in the brain that improve mood and reduce stress and agitation. The response to music continues to provide benefits even after the music stops. Most impressive of all is that listening to music can evoke old memories. Providing activities such as crafts also helps. Look for a dementia residential care home that spends time with their residents doing the things that will prolong their memories.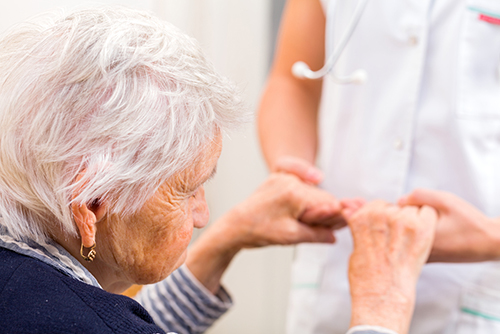 Where Are They Located?
For many adults, it is better to find a care home close to them and not close to the loved one's former home. Once your loved one leaves home, their condition will only grow worse over time. You and your family must face the reality that they will not return to their home.
What is most important to your loved one is to have family members around them. The support family members provide is vital to the patient's physical and mental health. They also need support outside of the home, such as taking care of financial needs or managing their property. Having your loved one close to you will also reduce demands on your time if they should become ill and need to go to the hospital.
What Is Their Approach to Dementia Care?
There are different types of dementia and the symptoms vary among different people. Taking the same approach to dementia care will leave some people shortchanged of the personalized care they need. Make sure a care home offers individualized care instead of implementing the same types of treatment for everyone.
What Is Their Policy for Going Outdoors?
There's a lot of difference between keeping residents safe and keeping them locked away. Dementia patients benefit a great deal from being outdoors. Working in a garden provides even greater benefits as long as the staff monitors gardening activities to ensure safety. Find out if the dementia residential care home you talk with encourages residents to spend time outdoors. Also, ask if they have interactions with their community and/or what types of outdoor activities they provide.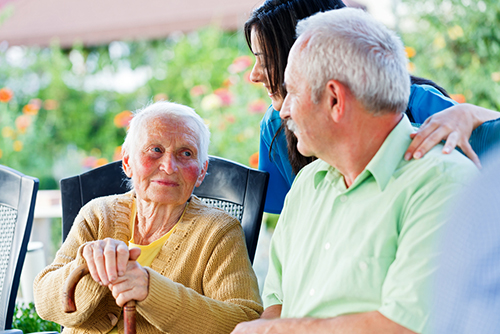 What Is Their Visitor's Policy?
 Ask who you will need to communicate with to get updates about your loved one's care. Do they have limited visiting hours and, if so, when are they? Keeping track of who comes and goes is an important step in keeping all residents safe and secure. You don't want your loved one to be "off limits" but you do want a home with a reasonable policy that makes it convenient to visit your loved one.
What Do They Do to Keep Your Loved One Safe?
How is the home set up and what types of security do they have in place? Is there supervision around the clock? How far can your loved one go without getting out of the range of view? An estimated six in ten dementia patients wander. Dementia is a progressive disease and your loved one will continue to decline in their ability to find things and places that they know. You need to know they are protected in case they suddenly try to go somewhere.
Request a Tour
Calling a home on the phone is a good start to having your questions answered and getting some of the information you need to help you make a decision. For example, what kind of living quarters will the home provide to your loved one? Does it have a cozy, at-home feel or more of a clinical one? Ask the home if they provide tours. If not, it isn't the right place for your loved one. If they are confident in the services they provide, they should agree to show you what it is they do.
If they do offer tours, take along any questions you have about the care they offer for dementia patients. Pay attention to the setting, the workers, and the patients. This is your chance to see firsthand the environment the home provides to dementia patients.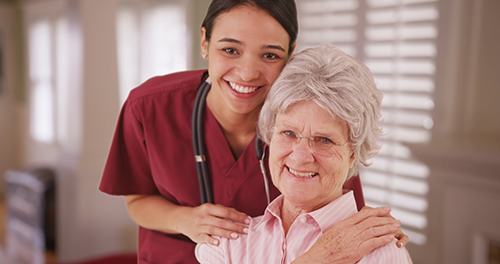 Read Reviews
You aren't the first adult who has struggled with the decision of which dementia care facility to choose, and you won't be the last. Reviews offer a window into the care the home provides and can enlighten you about some of the issues you hadn't thought about before.
Choosing a dementia residential care home for your loved one is one of the hardest things you'll ever do. Knowing what to ask and what to look for will give you the confidence that you made the right choice. Contact Lakeside Manor today to schedule a tour at a time that's convenient for you. We specialize in Alzheimer's and Dementia Care in San Diego.