Alzheimer's is a complex disease that demands, among other things, dramatic changes in a patient's surroundings. Alzheimer's dementia care involves important safety precautions that should be addressed right away. Before we can give attention to treatments and therapies, we initially want to be sure that our loved ones are safe.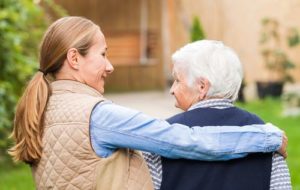 It can be difficult to create a dementia-proof living situation at home. The cost, time and knowledge required to incorporate necessary safety precautions in the face of Alzheimer's are overwhelming. Most homes, as well as homes' surroundings, simply have too many pitfalls. Even the biggest budgets, hired design experts and best of intentions can fall short. In many cases, dementia's safety requirements can best be met by the attention of a dedicated, alert, full-time, around the clock staff, along with a tenet of tried and true procedures based on years of experience.
Most Alzheimer's dementia patients will be safest and best attended to in a professional, well-designed, high-quality dementia care facility. But where this is concerned, not all dementia care facilities are the utmost in professionalism, design or quality.
When touring and interviewing dementia care facilities, there are dozens of things you can look for (and ask) that will indicate a facility's safety and care standards. Below are five important safety precaution areas to consider. These are the basics, in no particular order. They're of equal importance. If these areas don't pass muster, don't waste your time. Do take a few moments to let someone know. Below this article are links to California Assisted Living facility resources.
1. THE BASICS – SECURITY, CALL SYSTEMS AND GENERAL EMERGENCIES
Emergency and nurse call systems should be plentiful and working in all public and private areas. In resident suites, call systems should be accessible from multiple points, including bedsides, kitchenettes, bathrooms (toilet and shower) and living room areas. It is also recommended that you provide a wearable safety monitoring system for your loved one, along with an identification bracelet. Though good facilities are aware of and equipped to prevent wandering, there have been residents who've gotten out of even the most secure facilities.
Security cameras should be present throughout hallways and common areas. Outside doors should be properly locked and attended (unless they lead to safe areas such as gardens that residents might come and go from independently). Windows should have safety locks. There should be ample emergency exits with alarms. Check for locks and peepholes on resident doors.
Check for smoke, fire and carbon monoxide alarms as well as sprinklers. Find out how often they're tested. Ask about emergency drills and procedures. Are there emergency plans in writing in the event of fires, floods, hurricanes, wildfires, tornadoes and so on? Are there emergency supply kits? Power generators? Where do residents evacuate to and how will families be notified? How will medication and care be handled in the event of an evacuation?
Security measures should be in place, including a visitor check-in desk requiring photo identification.
All health and safety inspection certificates should be up to date. Licenses should be available to view upon request.
The facility should be open and welcoming to visitors, even when they make unannounced visits.
2. FACILITY DESIGN AND MAINTENANCE
Public spaces should be easy to navigate. Pathways are clear of wires and objects. Flooring materials are non-slip, non-chipped, well maintained and wide enough to accommodate at least two-way wheelchair traffic. Any carpeting should be very flat, wall to wall and shouldn't have any loose edges, pulls or rips. Wherever possible, handrails should be present in all areas. Lighting should be plentiful, pleasant and devoid of harsh bright spots and shadows.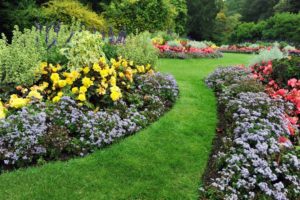 All common and private bathrooms should be fully handicapped accessible. Showers should be walk-in accessible and include a bench or safe shower chair, along with a non-slip flooring surface.
Furnishings, particularly beds and chairs, should be at a height that makes them easy for elderly patients to get in and out of. Chairs should have armrests. Furniture should be stable, clean and in good repair, without sharp corners, splinters or edges. Residents' cupboards and shelving should be reachable.
A facility should look and smell clean. It should have procedures in place to pre-empt the spread of common illnesses and infections. Hand washing and sanitizing stations should be accessible.
A facility should look well-maintained, from the grounds and outer building on in. Look for signs of oversight or neglect.
Reflective tape or lighting should be present to indicate stairwells. Bottom and top steps should be clearly demarcated. Handicapped accessible elevators should be easily accessible.
Ask about cooling and heating. Can residents control the temperature of their rooms? Are there central systems or individual units?
3. MEDICATION MANAGEMENT AND BASIC NURSING/MEDICAL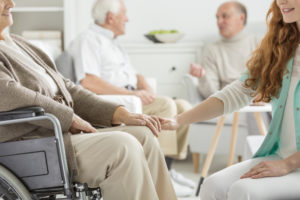 Ask about a dedicated staff and system for administering resident medications. Find out about backup if it becomes necessary.
Find out if first aid and nursing services are provided. Are any additional medical services provided? What procedures are in place for emergency care? What procedures are in place for annual medical checkups or dental care?
Are there doctors, physical therapists or other medical personnel that visit on site? What is the procedure for arranging appointments? Is transportation provided for seeing doctors and therapists off site?
4. STAFF
Does staff appear to be plentiful, present and approachable? Are they interested in and involved with residents? Are they interested in meeting your loved one? Do you feel welcome? Look for signs of over-stressed, over-hurried staff members. Ask about staff to resident ratio, staff member specializations and training, staff turnover rates and staff/management relationships.
5. Alzheimer's Dementia Care RESIDENTS
Residents should appear clean and freshly dressed. They should look, at least, content and comfortable. At most, they should look engaged and involved.
Residents should have easy access to snacks and water between meals.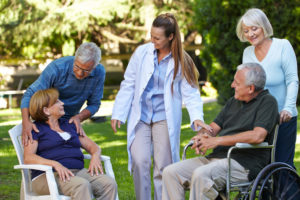 Ask a director or manager about how residents are interviewed and accepted to the facility. Are residents permitted who have contagious illnesses? Are residents accepted that have a history of harming themselves or others?
Take time in viewing facilities, getting informed and choosing a facility that meets your standards. We keep an active blog, and provide many articles about caring for loved ones with Alzheimer's dementia, along with information about the disease itself. Also, below are additional resources that can be helpful:
California Assisted Living Association (Information on Assisted Living Laws and Regulations):
http://caassistedliving.org/provider-resources/laws-regulations/
California Advocates for Nursing Home Reform:
http://www.canhr.org/factsheets/rcfe_fs/html/rcfe_needtoknow_fs.htm
OSHA Requirements for Assisted Living Facilities:
https://yourbusiness.azcentral.com/osha-requirements-assisted-living-facilities-16183.html
The Joint Commission and the Agency for Healthcare Research and Quality:
https://www.ahrq.gov/professionals/quality-patient-safety/talkingquality/resources/initiatives/joint.html
Resources for Alzheimer's dementia caregivers:
https://www.quora.com/What-are-the-best-resources-in-helping-elderly-parents-with-dementia