Senior care facilities come in many types, such as memory care and assisted living, and choosing the best community for your mother or father can be confusing. Rule of thumb is that the right place will help keep your parent safe, while also maximizing his or her independence. To make this decision, you need to know details about your parent's condition and needs, as well as understand the definitions of the types of care facilities available. Let's break down these issues with a basic Q & A.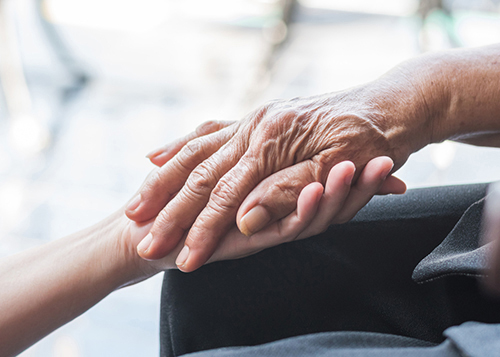 What is Assisted Living?
The primary definition of assisted living is a long-term senior care option that offers supportive aid, health services, and housing. Essential services often include transportation, medical management, and 24-hour emergency care. Mom or Dad will be able to ask the staff for assistance with daily tasks.
Depending upon personal preferences, budget, and layout of the specific home, residents in assisted living may enjoy a private room or share space in an apartment. Assisted living centers should be licensed by the state in which they are situated, yet they are not federally regulated.
What is Memory Care?
A memory care facility is intended specifically for patients with dementia, Alzheimer's disease, and other memory disorders. Sometimes these homes are referred to as SCUs – special care units. Typically, memory care units provide supervised services around the clock, and they are often located on a separate floor or area of a residential center. The staff is specially trained and qualified to assist and nurture people with cognitive problems or dementia, often through customized guided activities.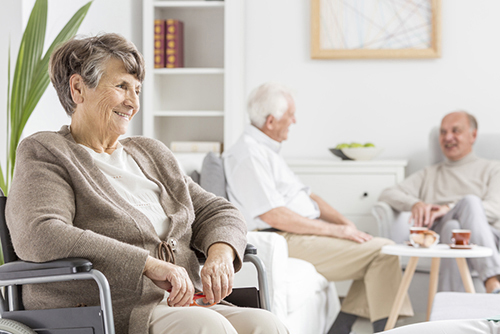 A unique and necessary feature of memory care is the high level of security, which is designed to meet the specific needs of patients with Alzheimer's and dementia. Wandering is minimized, and the layout is usually easy for residents to navigate. Another benefit of memory care that is growing in popularity is outdoor gardens, which have been shown to enhance the lives of Alzheimer's patients dramatically.
The state must license memory care facilities, and they are also regulated in 23 states by SCU disclosure rules, which require them to inform the public about their special services.
Which Basic Services Are Provided by Both Assisted Living and Memory Care?
Emergency call buttons and systems

Exercise/health programs

Medical care access

24-hour staff and security

Housekeeping and laundry

Social programs

Daily meals

Transportation
Do Memory Care and Assisted Living Cost the Same?
A number of factors determine the cost of every senior care facility. The size of the rooms, shared versus private space, geographic location, and available services all play a role in the final expense. However, when comparing the price of memory care versus assisted living, there are additional considerations.
Assisted living is typically charged on a monthly basis, which includes room and board with two or three meals a day. Some of these homes provide laundry and housekeeping in the base rate, while others tack on cleaning services as an additional charge. In comparison, memory care also offers specialized nursing, which makes the cost considerably higher than assisted living. However, the final fee of both places depends upon the patient's insurance plan or veterans' benefits.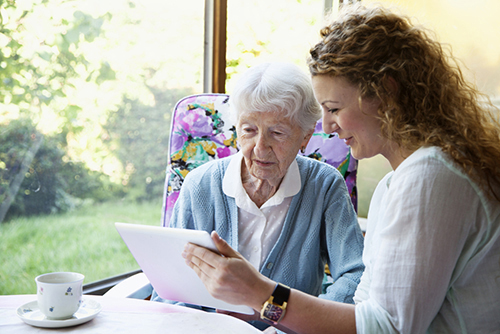 How to Make Your Final Decision? 
Ask yourself the following questions:
1. How Active Is Mom or Dad? 
Some seniors are very involved in social and physical activities. They regularly participate in golden-age exercise groups, games, and art classes, as well as attend lectures and cultural performances. However, when it comes to bathing, dressing or preparing food, they may not be entirely independent. Sometimes this is because their mobility is impaired due to age or they have mild dementia. In general, these individuals are well suited for assisted living.
2. Does Mom or Dad Have a Memory Problem?
If your mother or father has progressive memory impairment, their needs will typically be more complex and specialized. They may require assistance that goes way beyond help with hygiene and getting dressed, and it can be unsafe for them to live without enough supervision.  In this case, memory care may be the most appropriate living solution.
3. Does Your Loved One Wander?
It is usual for patients with Alzheimer's or dementia to wander off at any hour of the day or night. They are often found walking the halls or streets, lost and confused. This practice increases their risk of injuries due to slips and falls. Memory care homes are designed to address this problem with advanced security systems and staff that keeps an eye on patients at all times.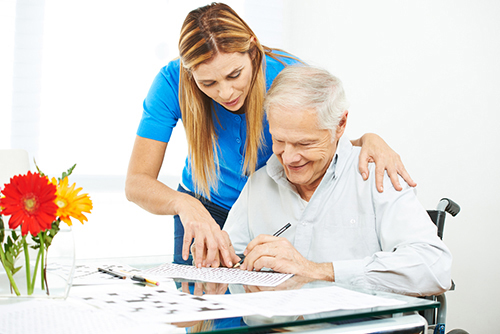 What is Your Final Step?
There is no substitute for seeing things for yourself. After you contemplate and have answers to the issues above, it is advisable to visit some local facilities that satisfy your parent's requirements. Prepare in advance by compiling a list of what you want to know; the Alzheimer's Association has a helpful, comprehensive checklist for choosing residential care, which you can adapt to meet your needs. 
Ideally, you should first visit alone to narrow down the options, and then bring Mom or Dad for a follow-up trip. They may have their own questions and concerns that you didn't consider. Also, you can observe how they fit in with the crowd, as well as how the staff interacts with them. These are all clues that can help you match your mother or father to the type of senior care that's best for them.
Last, but not least, no matter which setting you select – do not feel guilty about putting your parent in assisted living or a memory care facility. This decision is challenging and filled with emotion for all children. However, it helps to keep sight of the end goal – to optimize the quality of life for your loved one by keeping them comfortable, safe, and as independent as possible. For more information and assistance with your decision, please contact our friendly and compassionate staff at Lakeside Manor.