5.5 million Americans are living with Alzheimer's dementia in 2017. Quite a few more Americans are caring for them. Finding the best dementia resources is imperative for the physical and mental wellbeing of the dementia patient, and those who love them.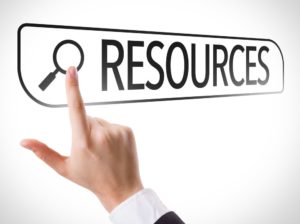 When dementia strikes a family, the dynamics of that family change, particularly because dementia generally strikes our elders; the people we have revered and looked up to all of our lives. It's important that we never turn our back on those feelings towards them, or on the feelings of the person inside. Alzheimer's dementia isn't a shortcoming, nor is it a character flaw. It's an illness, and a heartbreaking one, for all who are involved.
Dementia is complicated and ever-changing. The needs of a patient and his or her support system are constantly being reassessed and revised as the disease progresses. There's really no way to have a 'best plan' in dealing with dementia. But, it is important to have reliable, expert resources at hand throughout dementia's stages. It's also smart to have a centralized way of organizing resources, family communication and information.
The Best Initial Resource For Alzheimer's Is Closer Than You Think
When signs of dementia appear, the best initial resource is your family doctor. A thorough checkup can help to determine the cause and type of dementia. This is an important place to start because there are some conditions that look like dementia which may actually have a different diagnosis. Some of these conditions are treatable.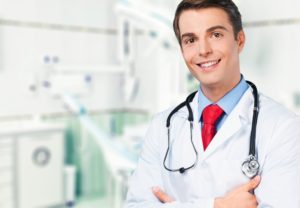 In addition, dementia can be accompanied by serious health issues, such as vascular problems, inflammatory illness or even depression. Successful treatment of these issues may aid in prolonging the onset of severe dementia symptoms. Whatever the cause of dementia and the issues that exacerbate it, a doctor's care is crucial. If progressive dementia is diagnosed, it's helpful to begin learning about it right away and to prepare for some big lifestyle changes. Below are links to some of the best dementia resources online.
For Keeping Your Parent or Loved One With Alzheimer's Engaged:
There is a general belief supported by years of studies; cognitive stimulation can help slow the decline of dementia in its early stages. Therefore, it's important to provide your parent or loved one with opportunities to continue as much of their daily routine, hobbies and interests as possible. As time goes on, they'll be able to do less and engage less, but at most points in dementia, there are things they, and you, can do together. Regardless of how deep into dementia a loved one goes, you can always do hugs.
Though the nature of interactions and activities will change, it's important to encourage cognition, physical activity and social interaction. There are lots of ways to keep a dementia patient involved. Part-time memory care facilities and programs, along with Alzheimer's assisted living facilities, provide programs such as crafting and music therapy, both of which are highly recommended for stimulating and challenging a variety of cognitive functions. The social aspect of memory care facilities is important for the production of the brain's own feel-good chemicals.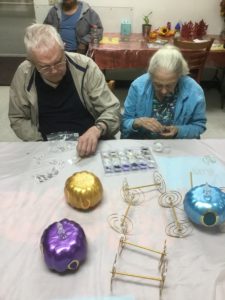 If you're starting at home, the Alzheimer's Association has a wonderful list of activities that have had positive results for Alzheimer and dementia patients.
For Finding Ways to Pay the Bills:
One of the biggest stresses regarding dementia care is how to afford to give your parent or loved one the best. Whether you're considering day or full-time care, the first thing you should do is talk to your chosen facility. Ask them whether they can offer sliding scale prices. Many can and will. Then contact any (or all) of the following organizations. They can help you to find some ways and means.
The Department of Veterans Affairs is very supportive to its members. The National Council on Aging has lots of expert knowledge and resources for funding elder care, as does Paying For Senior Care and Caring. AARP discusses federal assistance programs for elders, as does Aging Care. There are many other websites as well, but these are some great places to start.
Another recommendation is to contact your Area Agency on Aging, which should have access to lots of local information.
Sometimes this discussion covers the larger topic of taking over your Aging Parents Finances.
For Improved In-home Care for Alzheimer's patients and Other Solutions:
To increase at-home independence and safety, check out these interesting articles regarding technology for dementia and Alzheimer's patients. Alzheimers.net and brightfocus.org are just two of many websites that provide information about monitorable power outlets, motion sensor lights, video streams, bed occupancy sensors, at home GPS trackers, digital pill boxes and more. These technological advances make it possible during early stages of dementia for a patient to continue to live in their own home. SimplyHome and QuietCare are both on the forefront of at-home care tech gadgets.
It's still highly recommended that an assistant, family member or volunteer stop by daily. Senior Corps is a wonderful volunteer organization (for and by senior citizens) that provides companionship for in-home elderly patients. Check out Villages as well.
PBS.org has produced interesting videos about Alzheimer's and dementia care. From dealing with tension among family members to finding really creative living solutions, this link is well worth checking out.
For Finding a Daytime Memory Care Facility in San Diego:

Daytime memory care facilities address many concerns. For one thing, they can provide a few hours each day of respite for a full-time care giver. For those who work full time, they're a safe and stimulating place for a loved one to spend the day. When looking for a day care facility, don't settle. Ask lots of questions and make sure these basics are covered: healthy meals, social interaction, memory care activities, personal safety, bathroom assistance, wheelchair access, physical, occupational or speech therapy if needed, emergency health care if needed, transportation to and from if required. Some great links that can help you do a detailed search are: agingcare.com, alz.org and NADSA.
Before selecting a facility, visit several. Stop by at scheduled (and unscheduled) times. Ask questions. If you find one that you like, try it for a few hours a day, a few times a week before committing.
For Finding Support Groups for You:
Caring for a loved one with Alzheimer's or dementia is stressful, worrisome and quite upsetting. It's all right to admit that you need a little rest and relaxation. You also owe it to your loved one to keep your sanity intact. Patience and understanding can grow from communing with others in your situation. Sharing stories, venting stress, gathering information, exchanging ideas (not to mention a few laughs) are important tools for those who care for their elderly loved ones. Alz.org and the National Institute on Aging can guide you toward finding online and in-person local support groups. The Family Caregiver Alliance hosts classes and events that can be helpful.
For Researching Full Time Dementia Assisted Living Facilities in San Diego:
At some point your parent or loved one will likely need to be in a full-time dementia assisted living or Alzheimer's assisted living facility. Consult your local Area Agency on Aging, the AARP, and related industry blogs. Contact CareManager.org to learn about geriatric care managers who can help you. Medicare's website also ranks nursing homes and assisted living facilities, as well as home health care agencies.
For Keeping It All Together
There's so much to organize; from medication, doctor appointments and therapies to coordinating family schedules and even monitoring home appliances. Once again, technology can help. There are a number of apps available that are a personal portal for all of these things, along with providing constant access to new links and dementia information. What's more, your whole support team can get on board. Those who are directly involved with care activities can interact in one place, and other friends and loved ones can check in to see posts and find out how you're doing here.
Though many of these apps are new and still being perfected, they're a great place to start. For some of them, your direct input is also welcome, and improvements seem to be very responsive.
Let us know what you think of these dementia care apps.
Always get as much support and help as you can. And don't forget about hugs.
If you need help getting the right care and support for you and your loved one, contact us at Lakeside Manor. We're always available to answer any questions you may have or to set up a tour.