KISS-CUT KOI
Residents had fun making brilliant Koi fish with glitter in the craft class.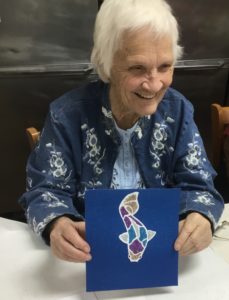 Framed, they are worthy of either giving as a gift or hanging on the wall of their room to constantly remind them of something beautiful that they made themselves.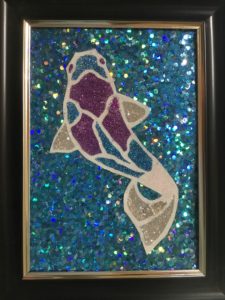 Framed glittered Koi fish.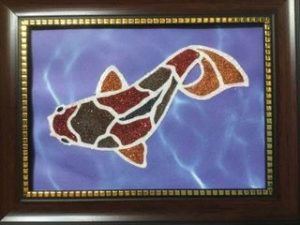 At Lakeside Manor all residents have the option in participating in Art Therapy sessions. Check out some other fun Art Projects completed in the past:
Amate Art Projects and the Giant Fantasy Flower Art Project.