When you are nearing the end of your life, you have a number of advance care directives and other end of life resources available to you. This can help to ensure that you are cared for in your later years in the manner you prefer, even if it reaches the point where you are unable to communicate your wishes on your own. Here's what you need to know about your options and how to make the most of them.
Advance Care Directives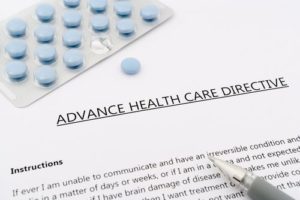 Advance care directive is a general term that refers to the legal documents that specify your preferences for your medical care. It is also often called a living will. It is considered to be a legally binding document, meaning that your family and doctor must comply with your wishes or risk legal action being taken against them.
A living will is a document that you create while you still have the mental and physical capacity to do so. Although no one likes to think about the possibility of becoming incapacitated, this is always a possibility, so it is best to get your advance care directives in place as early as possible. You can always amend your requests at a later date if your preferences change.
Typically, this type of document will specify your wishes with regards to life support, pain relief, resuscitation, medications, hospice care and other healthcare concerns. For example, if you suffer a stroke and lose the ability to breathe on your own, you may not wish to be kept alive with artificial life support when there is no chance of a recovery. On the other hand, if you slip into a coma but there is a chance that you could recover, you may wish to be kept alive on life support indefinitely or for a specified length of time.
It is important to note that advance care directives only cover issues relating to your medical care; finances and the distribution of your estate are not included. For these concerns, you'll need to make use of other end of life resources.
Power of Attorney
A designated power of attorney is related to, but not the same as, advance care directives. Instead of creating a document that specifies your wishes, you appoint a family member or close friend to manage your affairs if you become unable to do so yourself. Often, this person is a spouse or adult child.
When you create advance care directives, you are often planning for hypothetical situations. Because you can never truly know what to expect, you may not be able to cover every possibility. This is where a power of attorney can come in handy, as it allows the person you appoint to make decisions for you in real time. As your health condition changes, your needs may change as well, so you want to know that someone is looking out for your best interests, even if you did not specify a course of action for a particular scenario.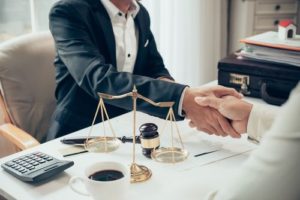 When you grant someone power of attorney, you are trusting that they will act according to your wishes. Because of this, it is important to communicate your requests clearly to this person so that they know what you expect of them. As unfortunate as it is, there are those people who seek to take advantage of the elderly by abusing this power, so it is recommended that you still create advance care directives in order to protect yourself and your wishes.
One key factor that distinguishes power of attorney from living wills is that this designation also includes financial and legal matters. This enables your appointee to manage your investments, arrange to cover funeral expenses and handle estate planning, if need be.
Last Will and Testament
Your last will and testament is a document that you create while you are still living, specifying the division of your estate after your death. This is where you'll catalog your finances, property and other assets so that you can allocate your money and belongings to your surviving loved ones. Like an advance care directive, this document is considered to be legally binding.
What sets this document apart, though, is that it only goes into effect after you have passed on. Of course, you are free to make changes to your will at any time up until your death, assuming that you still have the mental faculties to do so.
Trusts
Many people choose to incorporate a trust into their wills. This is a popular option for those who have beneficiaries who are not good at managing their money or who have not yet reached the age of 18, like grandchildren. Within the trust, you can specify that a beneficiary only be able to receive a certain amount of money during a specified period in order to prevent them from spending the cash all at once.
In the case of minors, you can specify that they will have access to the funds when they reach a certain age or pass a specified milestone in life, like graduating from college or getting married. You can also designate what you would like the money to be used for, like paying tuition costs or purchasing a home.
Enjoy Your Golden Years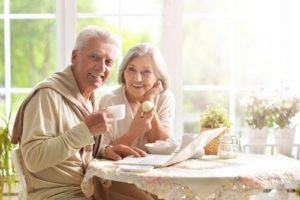 Of course, it is advisable to be prepared legally and financially for the end of your life, but what about the years you still have left? Here at Lakeside Manor, we provide assisted living, hospice care and respite care services for seniors in and around San Diego. We also have the facilities to care for those who suffer from dementia, Alzheimer's and other conditions affecting memory.
We welcome you to come by our property for a tour of our residences and medical facilities. Our associates will be happy to answer any questions you may have about the care we offer so that you can make an informed decision about the best care facility for you or a loved one. Reach out to us today to schedule an appointment for a tour.