Everyone needs a short break to regroup and refresh themselves. If you're wondering what is respite care, our guide can help. You'll get time to relax, and your loved one will get an environment where they can thrive.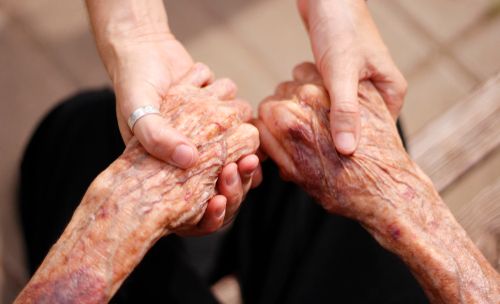 What is Respite Care?
By definition, respite means to take a short break or a time of relief and rest. Both the person who needs care and their caregiver can get a short break from their normal routines. The caregiver gets some time to relax and rejuvenate themselves while the person they're caring for gets care from a qualified staff. Today, a person can get respite care by:
Family, friends, volunteers, or paid staff
At home, a residential care center, or a community organization
For a few hours, overnight, or a few weeks
On a regular basis or once in a while
Understanding Why People Choose Respite Care
A lot of caregivers have other responsibilities outside of caring for the individual, especially if it's a family member. People choose to use respite care because it can give the caregiver the time they need to meet any of their personal needs without worry about the individual they're caring for.
The caregiver can spend time with family or friends, take time to do errands or have a personal day, and give them the peace of mind that comes with knowing that the person receiving respite care is taken care of and happy.
Also, respite care benefits the person who the caregiver is looking after as well. It lets this person spend time with other people who may have the same challenges, spend more time in a supportive and safe environment, and participate in several activities to keep them entertained and happy.
Different Types of Respite Care Services
Although there are several different respite care services and options available, we'll go over the most common ones, so you get a good understanding of your options.
In-Home Respite Care – The caregiver will come to the individual's home and provide care. They can perform a variety of duties including bathing, meal preparation, activities, light cleaning, and shopping. This type of respite care usually comes on a private basis, and the family members pay for it.
Day Centers for Adults – An adult day center gets the individual with dementia or Alzheimer's out of the home and into a supportive and caring environment.  They can interact with other people who have the same diagnosis in a structured and safe environment. Hours vary, but a lot of these centers are open five days a week until later in the afternoon.
Residential Care Centers – Residential facilities can provide care for overnight or a few weeks. This allows caregivers to take an extended break while the person they're caring for is in a supervised environment that suits their needs. These care centers cater to the individual's needs, and they have activities to keep them happy and occupied throughout their stay.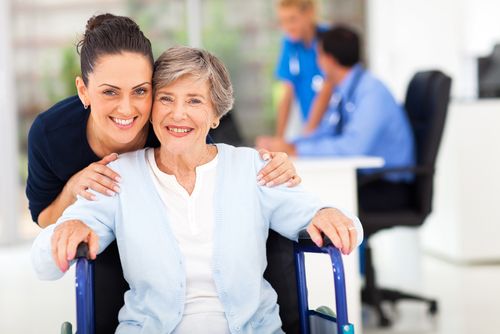 Choosing a Respite Care Service
Now that you know what respite care is and are aware of a few different types of respite care, you'll want to know how to choose a respite care service.
If you plan on using the services of an in-home caregiver, set up a time to meet the person in your home. Ask for any certifications, experience, or relevant skills they may have, and don't be afraid to ask a lot of questions. Be very specific about the person who needs care's needs. It may be a good idea to have them around for the interview process as well.
For an adult day center, arrange for a time where you can meet the staff and tour the facilities. While you're there, make sure that the center is clean, and look to see if the people there stay occupied with various activities. Be sure to ask about personalized care, and tell them about any specific needs they'll have to be able to meet.
Residential facilities are a bit different because you won't be around constantly. So, take a tour and talk with the staff. If it's possible, talk to residents who are already there and with some of their family members. It's also a good idea to stop by in the evening hours to see how the routine changes and if the residents seem happy and content.
Common Concerns About Respite Care and Overcoming Them
If you're trying respite care for the first time, you may have some concerns or be apprehensive. This is normal, and some of the common concerns people have about respite care include:
Cost – A lot of people worry about how they'll pay for their caregiver services. You can look into community grants, scholarships, government programs, or sliding scale fee programs. You may want to contact your local Unit on Aging or your local Alzheimer's Association for additional help.
Guilt – Guilt is a very common emotion you may experience when you reach out for help with your loved one. Respite services benefit the family as well as the person with dementia or Alzheimer's. Everyone can relax.
Reliability – Reliability is another common concern. Don't be afraid to ask for certifications or experience when you're talking to an aide or staff at a facility. It's a good idea to check references as well.
Preparing for Respite Care
You want to get to know the staff and caregivers who will be caring for your loved one. Talk with them and tell them anything specific about the person with dementia they should know. You can also fill out a Personal Facts and Insights form, so they have it on hand when you're not around. This can help the caregivers get to know the person better and communicate better.
Respite Care Checklist
There are a few things you want to keep in mind, no matter what type of respite care you decide to use.
Families are encouraged to be involved in the care planning stage
Staff encourages the families to communicate with them
The facility can meet any medical needs
Everyone has a personalized care plan tailored to their needs
There are scheduled activities to keep people occupied
The facility promotes independence
Secure and safe indoor and outdoor areas
Regular meal and snack times are set up
If your loved one has dementia or Alzheimer's and you're interested in respite care services, contact us. We're happy to answer any questions or concerns you may have, or we can set up a tour. We look forward to helping you care for your loved one!