At-home care is the first choice for the majority of seniors but sometimes it is not the safest or most cost-effective option. Individuals diagnosed with Alzheimer's, dementia and other progressive diseases do best with around-the-clock care, and this leaves many families wondering how to pay for assisted living for their loved ones. With proper planning, assisted living can be an affordable option for everyone.
Even when a family is less prepared, there are ways to offset the costs of an assisted living program. We have gathered fourteen strategies your family can use to help pay for professional assisted living care.
Do Your Research: Give your family and your senior loved one enough time to evaluate different care communities. If you like a specific location, join the waiting list. Making last minute decisions could end with your family paying for a location that is out of your price range or doesn't meet all of your needs. Researching the services and programs offered at each place you consider will help you understand what you will be paying for. You can read more about the mission statement and programs offered at Lakeside Manor here.
Apply for Long-Term Care Insurance: As of 2017, only 3% of Americans were covered by long-term care insurance. Long term care insurance is most affordable when it is applied for in middle age. For individuals who have paid into long-term care insurance for many years, it can be a godsend when the time comes to pay for assisted living.
Ask About Price Flexibility: Not all prices are set in stone, so don't be ashamed to ask about move-in specials or to negotiate monthly costs. Some facilities offer "a la carte" pricing for certain services. This allows you to remove services you do not need and save money by filling in the gaps in care with family members or community volunteers.
Look at Different Locations: A change in zip code could save hundreds in monthly expenses for comparable care. Factor in travel expenses of those who will be visiting on a regular basis to the amount of savings and decide if it's worth the trip.
Home Equity–Sell or Rent Out Your Loved One's Home:Many seniors choose to sell their house in an effort to pay for assisted living, but if your family can't part with an elder's home, you may consider renting it out. Profits from renting your loved one's home could cover the cost of their care entirely. But if the thought of being a landlord makes you uneasy, look into the next tip.
Refinancing A Home: Refinancing is done to let the borrower obtain a better interest rate. Some families decide on a reverse mortgage to get funding upfront. This article from Lending Tree explains how a reverse mortgage works.
UseLifetime Savings and Salary: In an ideal situation your loved one has some savings built up that can be put toward their care. As the responsible party for your senior's care, do not be ashamed to ask about these savings upfront.
Pool Family Resources: Many families find that pooling resources with extended family members is the best way to cover monthly costs of assisted care. Get in touch with family members who may not realize you are struggling.
Use Veterans' Benefits: If your loved one was a member of the American military, they may be eligible for benefits from the Department of Veteran's Affairs. Here is a guide to assisted living benefits through the VA.
Does Your Senior Qualify for Medicaid?: This is an option for some seniors with very low income. It will help cover some costs, but not all.
Sell a Life Insurance Policy: This is a sensitive subject because it could affect the inheritance of family members, but it is an important option to consider if your family is struggling to pay for assisted living. When a life insurance policy is sold, the original policy holder receives a sum of money and the buyer of the policy will take over the payment of the premiums. This process is usually done with a broker. Here is a quick walk-through from Nerd Wallet on the process of selling a life insurance policy.
Check How Often Your Senior will be Re-Evaluated: When you have an attorney check over contracts, look specifically for the information about how your loved one will be re-evaluated. Each re-evaluation may mean a slight increase in the cost of care. Talk with the facility ombudsman about patient re-evaluations so you won't be surprised by these costs, and find out if you can have an outside source evaluate your loved one as well–it may mean savings for your family.
Share A Room: In a variety of living situations, shared spaces may be more cost effective than individual housing. Compare the costs of shared vs. individual rooms. Shared rooms still offer a certain level of privacy when it is needed, and it could be the key to getting your loved one into assisted living. A shared room may enhance the social atmosphere of a care community.
Get It Right the First Time: Moving your loved one in to multiple facilities causes extra bills and undue stress on your family. So before you choose an assisted living community, visit a care center multiple times. Ask to see their licensing and get comfortable with the staff before moving your loved one in. Choosing the right care community will pay off in the long run. No matter how you choose to pay for the assisted living care your loved one needs, take time to choose the right care community.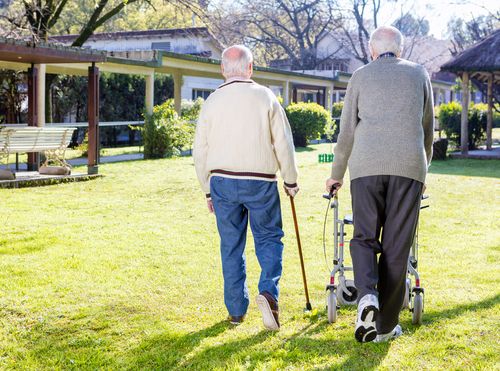 These choices are not always simple but the staff at Lakeside Manor are here to talk to you about all of your concerns. Please take a moment to tell us any questions you have about how you can finance the assisted living of a loved one. If you and your family need help coming up with a plan, we're here to talk to you. Contact us to learn more.