Parties and Getting Outdoors
The Lakeside Manor resident population is socially active, constantly enjoying the beautiful San Diego weather and regularly attending festivities hosted by the facility. Our residents spend time outside soaking up the sun on our well-manicured lawn, have picnics on the covered patio and look forward to planned festivities. We celebrate resident birthday parties, holiday parties, throw 4th of July picnics and host an annual Christmas party.
Music Therapy
At Lakeside Manor we make a concentrated to effort to ensure our residents have a variety of Activities to keep them occupied. We provide Music Therapy and residents have access to music every other day and during the weekends.  Music Therapy had a number of benefits for individuals with Alzheimer and Dementia. A few of them are listed below:
A study conducted by researchers at the University of Miami School of Medicine showed that music therapy leads to an increase of brain chemicals such as melatonin, serotonin, norepinephrine, epinephrine, and prolactin in Alzheimer's patients. These chemicals have been referred to as "feel good" chemicals as they can boost mood, reduce stress and agitation.
Even as Alzheimer's progresses, the brain still responds to music and the benefits linger long after the music stops.
Music has the rare ability to evoke memories from long ago. A song someone associates with a time period may spark a memory from childhood or the teenage years.
Craft Therapy 
Another popular activity is Craft Therapy. Craft Therapy is fun, social, soothing and enjoyed by most residents. It also offers an opportunity for self expression and helps with dexterity and fine motor skills.
"In facilitating music almost twenty years in over forty nursing and special care facilities throughout San Diego county, I've never run across a place like Lakeside Manor. In the beautiful home environment, I feel like I did growing up in my own home, singing with relatives, friends, and guests. Due to the limited number of residents, I can give them individualized one-on-one attention, according to their needs. Every class has a different theme, yet all are designed to contain a variety of music within their long-term memory: that they're able to sing, or that inspires, brings a smile to their lips, or gets toes tapping.
In conducting the art and culture classes, the projects are not cheap busywork—just because some may not remember even minutes later that they did the work—but the most inspirational art I can find, modified so that they can successfully complete it and feel proud and accomplished with their creativity in the moment. They're left with beautiful works that can be displayed in their room as constant reminders of their accomplishments when they forget and/or given to loved ones as gifts. For residents with only physical challenges, this is empowering when they can no longer go shopping. Each resident is individually and gently encouraged to participate, even though they may believe they're incapable. The results are heart-warming and impressive!
Family members are always welcome and encouraged to join any of the classes as well, as it is something fun to do with your loved one when normal communication might not be possible." —  Lani Calvert, Therapeutic Music & Art Specialist
All photos and videos at the bottom of this page are from either my music sessions or art and culture classes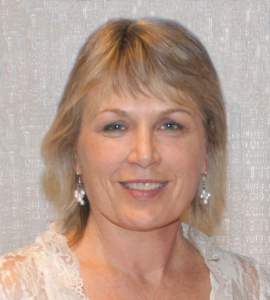 Andrea Ladmer adds:  In 1999 I formed PEP (Performance & Entertainment Program for Adult Care Facilities) and have performed thousands of programs over the years throughout the county in over 100 facilities.  Having visited many facilities, Lakeside Manor is one that particularly stands out for it's homey feeling, a 'comfort zone' for both residents and families.  Their staff form personal, warm relationships with each of the residents providing families with the knowledge that their loved one is always in good care.  It is my privilege to have performed and entertained at Lakeside Manor for over a decade!  They have taken me to a higher plateau.  (And Andrea takes our residents with her!)  Andrea Ladmer – PEP Owner and Performer Extraordinaire